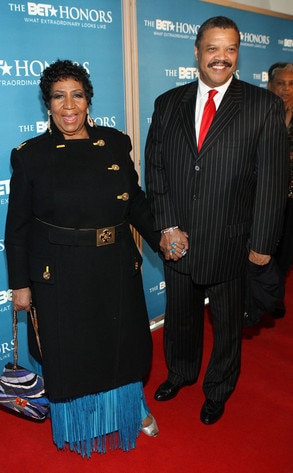 Bennett Raglin/Getty Images
The Queen of Soul isn't quite ready to share her throne. Yep,
Aretha Franklin
and fiancé
William "Willie" Wilkerson
have called off their engagement after less than a month.
So why did the 69-year-old diva and her longtime pal decide not to say "I do"?
It wasn't a lack of R-E-S-P-E-C-T, but….
Things were just "moving a little too fast," the duo tells E! News in a statement. "There were a number of things that had not been thought through thoroughly."
"There will be no wedding at this time," the statement continues. "We will not comment on it any further because of the very personal and sensitive nature of it."
Sad news, but still no worries for Aretha: everywhere she goes it's raining men!