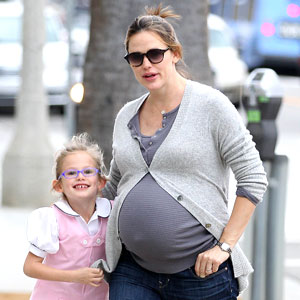 INFphoto.com
As you may have noticed,
Jennifer Garner
was looking pretty ready to pop.
So, pop she did!
The actress and husband
Ben Affleck
welcomed their third child—and first son!—together, according to
People
and
Us Weekly
.
The A-list couple, married since 2005, have proved pretty adept at picking out pretty girl names, but do they have the same knack for naming baby boys?
Alas, mum's the word on the little guy's name for now. But we've always been fans of
Violet Anne
and
Seraphina Rose
, so we have high hopes.
Either way, Affleck must be pretty psyched to have another man around her house, right?
"At first, I think, I really thought so," Garner said on The Tonight Show last month when Jay Leno asked if her hubby was hoping for a boy. "And then he kind of said, 'Well, we have girls. We know how to do girls. My girls love me. I'm the big guy in the house.' So, now I'm not sure."
Who wants to bet he's perfectly happy—if not tickled pink.