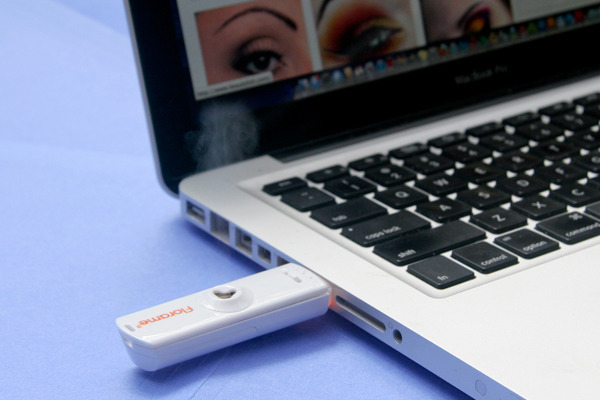 Workplace stress is often times attributed to the environment in which you surround yourself. Poor lighting, uninspired color schemes, and even bad odor (desk close to the bathroom?) can hinder productivity and positivity. A spritz of our favorite eau de toilette or a scented candle is usually the remedy for a gray day, but corporate decor (and federal law) hinders flames in the workplace. In the latest bit of beauty tech, French aromatherapy line Florame found a fire-free loophole to fight the weekday blues—a USB oil diffuser! You heard correctly, they've designed a thumb drive which diffuses a gorgeous aroma right around your desk.
First, fill the mini bottle with your scent of choice (Florame offers a gorgeous selection of essentials such as sweet orange, lavender, grapefruit, and verbena, but you can use your own if they're pure oils from organic culture). Then, insert the bottle into the USB portal, stick the drive into your computer, and soon your olfactory senses will feel a new atmosphere. Three settings regulate microdiffusion intensity. The only downer to this uplifting spritzer? The USB device doesn't actually hold any data—yet.
Perhaps it's a little paradoxical, the idea of having a Zen moment in front of your computer screen, but if a faint whiff of fragrance is all you need for a midday boost, why not plug in?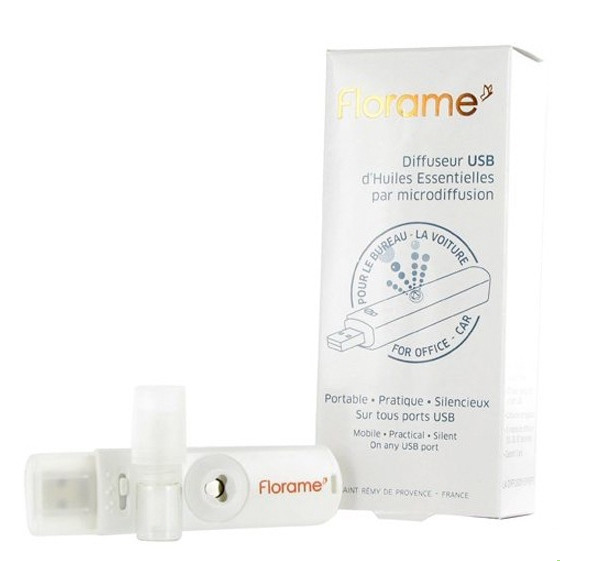 Florame USB Diffuser, $24, florame-usa.com