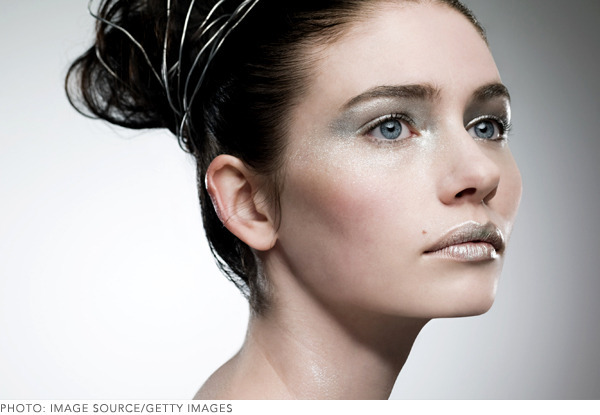 We didn't really want to go there, and talk about the trilogy that's been on the radar of, well, everyone with an internet connection, but gray is hot—in the beauty world. What else did you think we meant? Press releases featuring a sea of charcoals, gunmetals, and shimmering greiges have flooded our inboxes. Intentional? Maybe. Still gorgeous? Always.
Chanel Rouge Coco Shine in Chic
A smokey neutral is not the first color you usually grab for your lips, but the newest warm greige glossy from Chanel makes a cool nude surprisingly wearable—and flattering. The formula is sheer enough to pair with...
Bobbi Brown Smokey Eye Collection
...a dramatic eye, which leads us to Bobbi's latest sultry set. Her take on the trend? A cast of smoldering shadows, ranging from frosted silver to matte slate.
MAC Eye Shadow in Moth Brown
Considered one of the best neutrals back when it was released in 2007's Barbie Loves MAC collection, MAC decided to bring back the magical hybrid of metallic charcoal, taupe, gray, and purple to its online-only By Request collection, now available.
butter LONDON Nail Lacquer in Gobsmacked and Dodgy Barnet
It was love at first polish upon spotting butter LONDON's just-released grey matter. Gobsmacked, a shiny charcoal interspersed with pewter glitter, is one of the more nuanced colors we've ever seen. Those craving a lighter alternative should turn their attention to Dodgy Barnet, a cloudy silver.