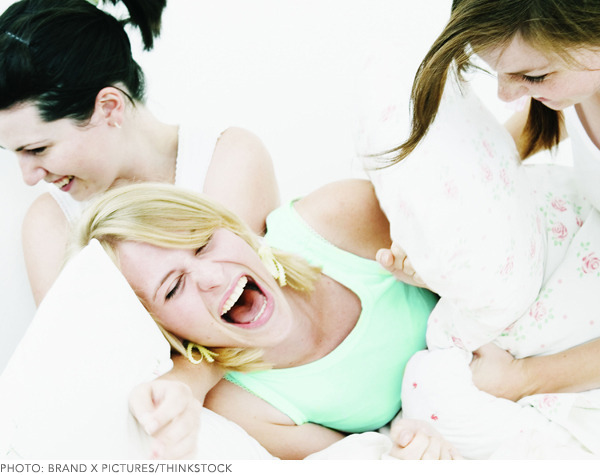 What better way to test out your new beauty finds than by gathering your makeup-obsessed friends for the ultimate beauty sleepover? From nails to DIY food recipes, this is one night you'll love staying in for.
GET CRAFTY
Grab your sewing kit and make something sparkly like DIY Chanel bejeweled brows.
MAKE DELICIOUS AND HEALTHY TREATS
Cool down in the summer heat by whipping up a delicious skin-brightening smoothie for you and your friends to enjoy.
WATCH MAKEOVER FLICKS
Flip on the tv and pop in beauty-worthy makeover movies like
Clueless
,
Easy A
,
Pretty Woman,
and
Grease
!
TEST OUT NEW NAIL TRENDS
Take the time to pick a couple of manicures that you want to try, like these gorgeous blinged out digits—you'll never need a cocktail ring ever again.
HAVE A SHOW AND TELL
Bring over all your new beauty finds and play around. Your friends might have different and interesting ways to use your products that you wouldn't think of.