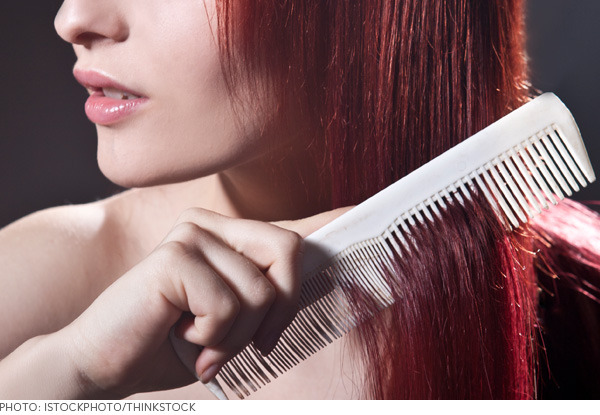 Brushing your hair daily is one of those no-brainers—or so you thought. Sure, the right hair tools sculpt and smooth with heat styling, but the act itself is more important for the health of your hair than anything else. Scalp exfoliation, cell turnover, cuticle buffing—the advantages are endless, and you'll always end up with glossier locks. Keep these tips in mind next time you grab the handle.
DON'T BRUSH WET HAIR
Hair loses elasticity when wet, and brushing with a regular bristle tool can lead to excess breakage. Detangle with a leave-in conditioner and a comb with teeth instead.
QUALITY VS. QUANTITY GROOMING
Marcia Brady was wrong—you don't need to brush 100 times for perfect locks. Depending on hair thickness, between 10 to 20 strokes per side is acceptable. Begin by lightly detangling any knots at the base, then work your way up for a full sweep from root to tip.
CHOOSE THE RIGHT BRUSH FOR YOU
A good boar bristle is a solid investment in your beauty kit (and it's why the Mason Pearson brush is so coveted by all). Those with finer hair will benefit from softer 100% boar bristles, while thicker or coarser hair needs a stronger blend of synthetic and natural fibers.