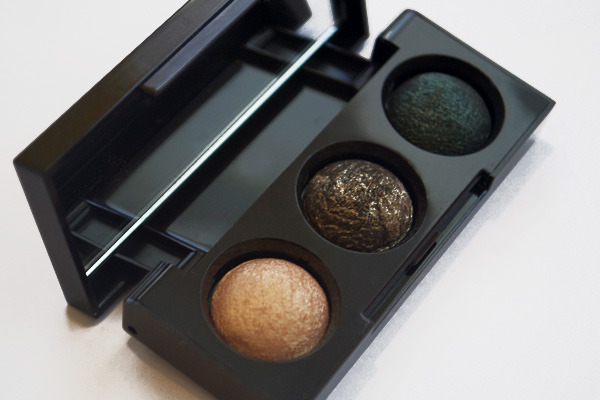 Gleaming, not glittering. Shimmering, not shiny. It's difficult to find an eye shadow that fits the festive season without going overboard. But after testing and swatching and testing some more, we've got our eyes on Laura Mercier's baked holiday eye trios.
Both the smoky and golden colorways look stunning in the pan, but we were instantly drawn to Golden Metallics' mix of champagne, golden olive, and blackened emerald. When paired with black liquid liner, the warm/cool contrast proves striking—think instant candlelit cat eyes.
The color palette is worth the splurge alone, but the texture of the wet/dry formula is what really makes this set so stunning. Rich in pigment and soft to the touch, the effect is subtle smoke, soft-focus shimmer—a celestial glow around the eyes. You know the hazy, bokeh effect used in photography? It's like that, but on the lids.
With travel-friendly packaging and an amazing price point, these trios are the perfect stocking stuffer for friends, family, and maybe even your own collection. Grab one (or two) before they're gone in a flash.