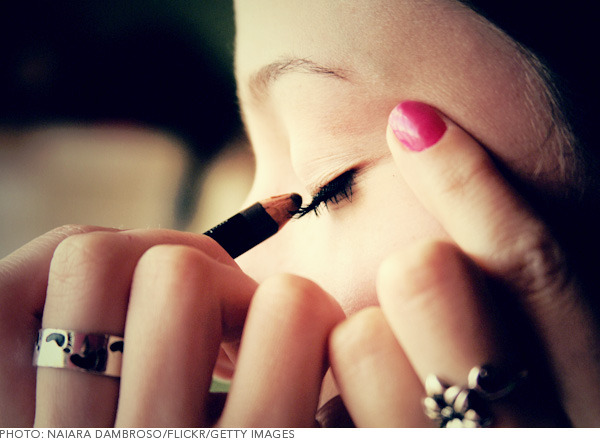 Eye liner has a special place in our hearts, but environmental and genetic factors (read: heat, humidity, and oily skin) seem to melt the product right off our lids, even in any liner medium! If you're of the sort who can't last a whole day without a smudge, here are a few techniques to keep your strokes and sweeps staying sharp.
PRIME
A good eye primer can mean the difference between a bold wing and an (unintentional) black eye. Most apply their shadow protector solely on lids, but be sure to dab your wand—NARS and Urban Decay are favorites—underneath and around the lower lash line as well. This prevents dark pigment from traveling any further south.
COVER
If you love the convenience of a pencil but hate how easily it smudges, grab an angled brush and a matching matte eye shadow. Press the powder over the original liner you drew, and smoke it out without sacrificing staying power.
SEAL
If shadow just isn't cutting it, step it up with a liquid mixing medium—Inglot's Duraline is pro! Line as usual, then apply the Shellac-for-lids sealant right on top. Bonus tip: With a colorless varnish in your kit, any loose pigment instantly becomes a custom-mixed liner.
WATERPROOF
At the end of the day, sometimes good vs. greasy eye makeup comes down to the formula you begin with. Invest in a few key water-resistant products—L'Oréal Infallible Gel Lacquer is invincible—and your eyes will never go running for more.