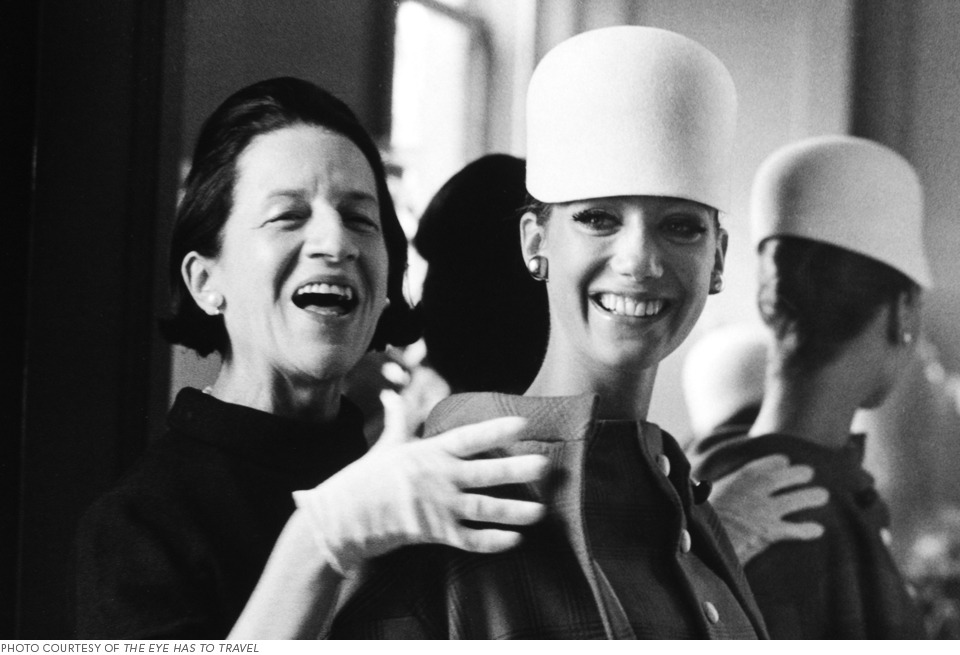 Looking good is something that anyone can learn to bring out in themselves—it just takes courage, confidence and a little bit of daring. And you can thank one individual for proliferating this open-armed approach to appearance, Ms. Diana Vreeland.
---
The legendary editor of Harper's BAZAAR and Vogue in the 1960s and '70s, and esteemed exhibition consultant to the Costume Institute, Vreeland is about to enjoy a much deserved canonization in culture. A new documentary, The Eye Has To Travel, directed by her granddaughter-in-law Lisa Immordino Vreeland, is being released on the 21st, and with it, a new-found appreciation for the woman who modernized fashion and made looking good a statement of the self.
Vreeland mobilized the fashion world like no one before her. Her work at Harper's and Vogue would have made Miranda Priestley shrivel into a ball. She wrestled the cosmetics and garment industry out of its safe and elitist aristocratic shell, and electrified it with bold cover concepts (often shot by her friend Richard Avedon) and editorial spreads. She was one of the first editors to recognize the '60s youth movement (coining the term "youthquake"), and put Twiggy and Mick Jagger in her magazine. She even advised Jackie Kennedy on how to dress for the inauguration.
"By her fearless questioning of all assumptions, and rejection of all formulaic approaches she made US Vogue a beacon followed by all who believe that there is more to fashion than an endless trail of rip-offs," writes columnist Colin McDowell, "By her example she gave people the courage to dare."
The woman was always working. Even in the bathroom. Visionaire obtained permission to publish almost 150 of memos that Vreeland dictated—as the editor of Vogue at the time—while in her bathroom. When you think about it, there's no more perfect place to consider the subject of appearance. Dated from 1966 to 1972, the memos cover topics ranging from the use of freckles to the genius of Halston. Here's an excerpt from one dated December 9, 1966, about pearls:

I am extremely disappointed to see that we have used practically no pearls at all in the past few issues...I speak of this very often - and as soon as I stop speaking the pearls disappear.

Nothing gives the luxury of pearls. Please keep them in mind.
To Vreeland, fashion and beauty was not just decoration or drapery, it was a statement, a language, an energy. It was something everyone could harness.
Diana Vreeland: The Eye Has to Travel, in select theaters
September 21, 2012.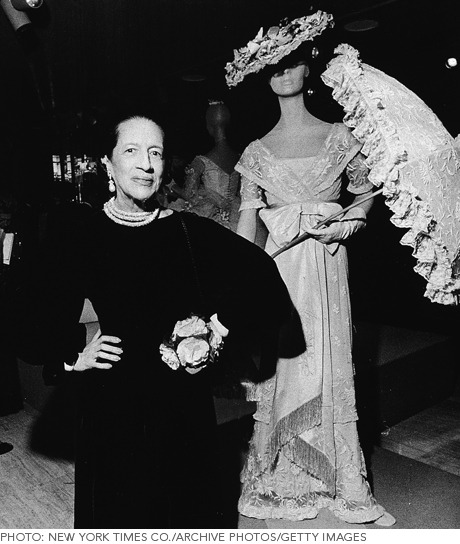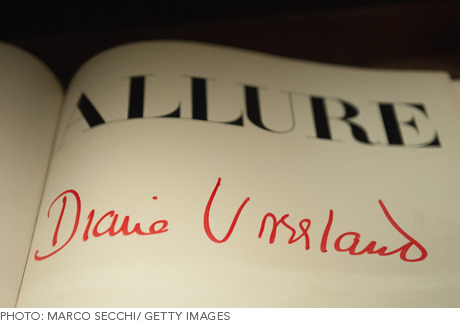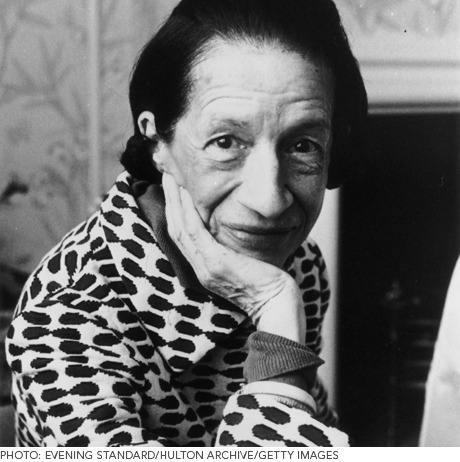 ---