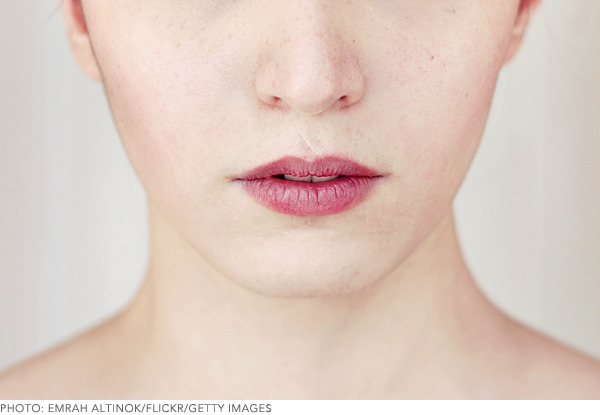 Up there with flawless foundation and lash-defining mascara, the search for a universal lip color is never ending. And we hate to break it to you, but one size doesn't fit all. Your friend's favorite shade may look absolutely terrible on you, because like skin, lips have their own color profile to deal with. The ideal neutral is a unique cocktail comprised of peach, pink, rose, brown, and red pigments, so it's a bit of a hunt to search for the color that flatters your lip color, not someone else's. To begin, observe your naked lips in the mirror with daylight. Which undertones do you note? Are they light and fleshy, do they take on deeper tones of rose, mauve, or brown, or are they perpetually flushed? Your coordinating neutral should enhance those natural nuances.
At the counter, swatch lipsticks a half a shade to a shade darker than your natural lip—the extra pigment gives your complexion a boost, and anything lighter will wash them out without additional makeup. The quest for your holy grail lipstick is a difficult journey, but these shades may set you on the right path.
Those with blushed, rosier lips, try...
Tarte Cosmetics Glamazon Pure Performance 12-Hour Lipstick in Playful
Those with lighter, pinker lips, try...
MAC Cremesheen Lipstick in Peach Blossom
Those with cooler, mauver lips, try...
Ilia Tinted Lip Conditioner in Blossom Lady
Those with warmer, browner lips, try...
Laura Mercier Crème Smooth Lip Colour in Rosewood