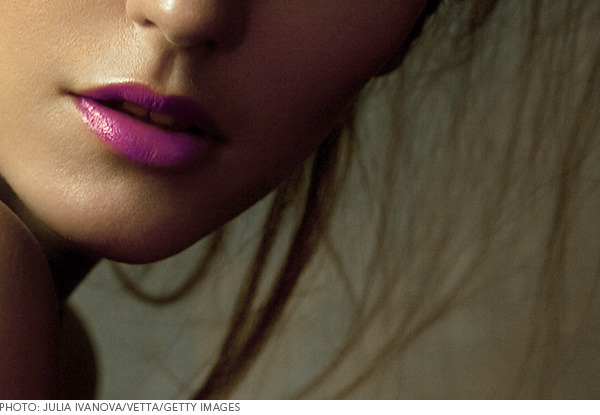 Gloss. Lacquer. Varnish. No matter what the package reads, it holds a special place in all of our makeup bags and our cosmetic collections. We buy it by the tube and by the pot. We've dabbed, brushed, sponged, and coated our precious pouts with it through the decades.
We stuck it out through the sticky formulas of our youth. We remember the mistake we made sporting our favorite shade on a windy day, only to spend the afternoon peeling our hair free from the stuff. Though we were humiliated at the time, lip gloss—that didn't stop us from loving you.
We remember fondly our first teenage make out sessions. Recollections of lip gloss flavored like cherry and bubblegum linger longer than our crush—what was his name? We gave up on those relationships years ago, but we just can't bear to throw out those half-used tubes of fruity nostalgia from high school.
We've gone through pots of gloss in every color of the rainbow. We've gone to great lengths to achieve the perfect glassy red lips, piling on coats and coats of liquid shine pigment while visions of Marilyn danced in our heads. We popped our gloss to Lil' Mama, and plumped our pouts with every variety of shellac imaginable. Our lips never looked as full as Angelina's, but we sure did keep the gloss business afloat with our attempts.

We've survived the nude trend, the clear trend, the pearl shine trend, the glitter trend. We even remember our very first foray into lip gloss land with a jar of Vaseline we snuck from our mother's medicine cabinet—we felt so grown up with our slick and shiny new look. In our adulthood, we've relied on our color-of-the-moment to scope out which glass was ours at the cocktail party—a sparkly tangerine lip print never lies.
No matter what the trend reports are telling us, we know lip gloss will always remain a staple in our makeup stash, for whether crystal clear or flamingo pink, swimming with glitter or a subtle sheen, peppermint scented or watermelon flavored—whatever the mood, any day is good enough to gloss.