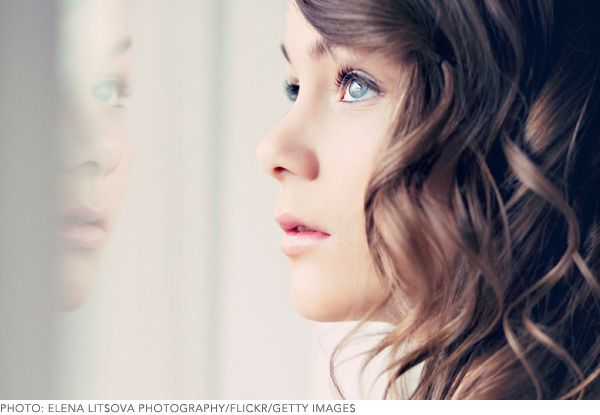 As beauty lovers, there's nothing we believe in more than the importance of looking after your skin—and that means starting early. The bane of many a teen's existence is a face full of pimples, and we're the first to say that a blemish or a bad skin day is enough to get your confidence down in high school. A spotty complexion may cause low self esteem, teasing, and a lifetime of insecurities. Your early teens are prime time to really start loving your body, looking after yourself, and paying attention to your complexion. A proper regimen—cleansing, toning, and moisturizing—is the easiest way to begin, and the occasional spot treatment and face mask doesn't hurt either. Luckily, you don't have to raid your parents' medicine cabinets for their tried-and tested; myriad gentle formulas exist for the younger set. For more serious skin issues, nothing replaces a trip to the dermatologist, but start with these basics and you'll be skin set for life.
1. Cleanser
We're almost tired of telling you to clean your face, but this can be one of the most important steps in reducing blemishes (as well as changing your pillowcase regularly, where bacteria can build!). We love the creamy consistency of Fresh's Soy Face Cleanser, which contains an extremely high amount of amino acids to encourage cell reproduction and boost hydration and radiance. For sleepovers and camping trips, stash a bag of Yes To Tomatoes Blemish Clearing Facial Towelettes in your bag—the lycopene in tomatoes helps to prevent acne.
2. Moisturizer
For younger skin (which tends to be oilier from stark hormonal changes), it's best to opt for an oil-free moisturizer. You'll still be getting a good dose of hydration, but the light formula won't clog your pores. Neutrogena's Oil-Free Moisturizer is a great starter.
3. Spot Treatment
When a blemish appears, the only thing you want to do is squeeze—resist we tell you! Instead, try an industry loved skin-saver such as Kate Somerville's 24 Hour Pimple Punisher. The double-ended product works both as an immediate anti-inflammatory and overnight treatment on problem spots. Apply a small dot of the clay at night (and when you feel the pimple appearing) and the clear gel (which contains salicylic acid to kill bacteria) during the day.