Here is a preview of OPI Fall 2011 collection called Touring America which includes a lot of dark shades, 2 greys and 4 brights (corals and pink) (which i like). This collection will be out in the beginning of August.
I Eat Mainly Lobster,
a spectacular coral shade
My Address Is "Hollywood"
, an alluring rose pink shade
Are We There Yet
?, a beautiful melon hue
Color To Dine For,
a cute rosy red hue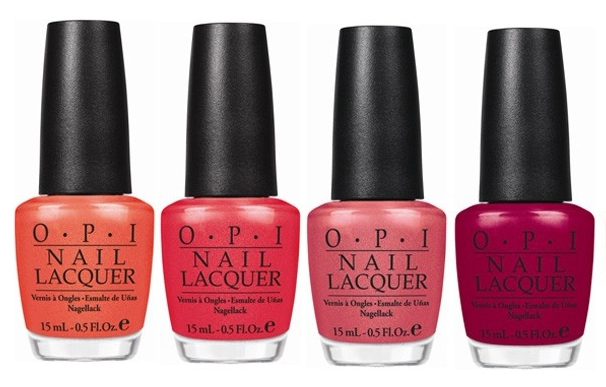 Honk If You Love OPI, a sophisticated dark raisin hue
French Quarter For Your Thoughts, a beautiful gray shade
Suzi Takes The Wheel, a dramatic gray shade
Road House Blues, a rich dark blue shade


Uh-oh Roll Down The Window, a trendy olive green shade
A Taupe The Space Needle, a fabulous neutral shade
Get In The Expresso Lane, an intense dark brown shade
I Brake For Manicures, an amazing aubergine color
I dont know about you guys but i only like the top 4 the others i didnt like so much.