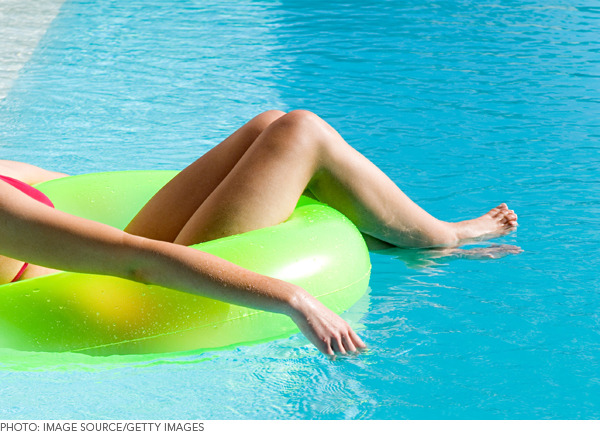 Let's be honest, these products won't save you from a real disaster, but they will make you feel your best when rocking your bikini and chilling out at a barbecue! From ingrown hairs to body scrubs, the best razor, and a fail-proof deodorant, we've put together five body must-haves for a fuss-free, look-your-best summer.
Ingrown hairs can pop up everywhere—on your legs, bikini line, and under your arms. A spritz of this sweetly-scented, anti-inflammatory spray (which also comes in a cute dispenser!) means saying buh-bye to bumpy body parts!
This new formula goes on completely invisible! Calendula and sunflower seed extracts lighten your underarms and keep you fresh.
Time to whip out a new blade! The 2-in-1 TrimStyle fills the whole shaving spectrum. It features a regular razor on one side and a waterproof, battery-powered trimmer for bikini-line maintenance on the other.
Pre-exfoliated skin is a self-tanning must-do, and Nourish's skin scrubber for the job. Fusing organic ingredients with delicious, mouth-watering aromas, we can't stop sniffing our raspberry-scented skin!
Strappy sandals and heels are the official footwear of summer, so your toes need to be in tip-top shape. When you're not indulging in DIY soaks and scrubs, keep your calluses at bay with Butter London's Glycolic Callus Peel—it makes cracked heels a thing of the past.