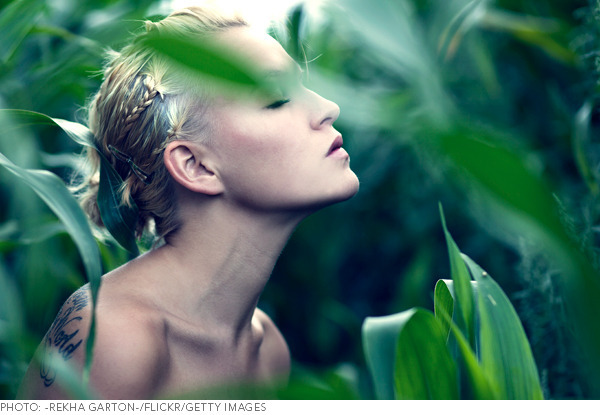 Just like changing from a parka to a cardigan, your skin care regimen needs a little tweaking as you transition to warmer months. Soothing, clarifying, skin-perfecting masks are ideal in summer, when clogged pores and breakouts are rampant (thanks to excess sweating and melting makeup).
FOR INTENSE HYDRATION AND FIRMING
"Use this mask before a big date or an important meeting for extra glowy skin," says Dr. Loretta. Honey is an excellent hydrator and heavy cream contains lactate, which is wonderful for mild exfoliation. Plus, you get the benefits of vitamin E's healing properties.
Ingredients:
1 vitamin E capsule
1 Tbsp honey
2 Tbsp heavy cream
Directions:
Drain the contents of the vitamin E capsule into a small bowl. Add the honey and heavy cream and mix together until a smooth consistency forms. Apply the mixture to your face and leave on for 15 to 20 minutes. Rinse off with warm water.
FOR EXFOLIATION AND CLARITY
Sweat, dirt, and melting makeup get out of hand in summer, and that means one thing—clogged pores. Apply this naturally exfoliating mask to prevent breakouts and soothe your skin. Pumpkin contains enzymes that break down the nasties in your pores, and vinegar acts as a substitute to glycolic acid (they're extremely similar in chemical makeup). When combined with the soothing properties of rose water, you've got one powerful treatment.
Ingredients
4 Tbsp canned pumpkin
3 Tbsp apple cider vinegar
1 ½ Tbsp rose water
Directions
Mix all of the ingredients together in a small bowl. Apply to your face and leave on for 15 to 20 minutes. Rinse off with warm water before cleansing your face.
FOR SENSITIVE, DRY SKIN
Sun damage and loss of moisture are the biggest causes of aging, so it makes sense to hydrate your skin with deep-conditioning ingredients. This recipe uses bananas—a great source of vitamin C, B6, and Manganese—which work to nourish your complexion from the inside out. Avocados also contain vitamin K, which helps to lessen redness and dark undereye circle. And on a hot day, the chilled ingredients feel fantastic on your complexion.
Ingredients
½ avocado, mashed
½ banana, mashed
Directions
Mix together the avocado and banana until a creamy paste forms. Place in the refrigerator for at least half an hour until cool. Apply the mask to your face and leave on for 20 minutes.