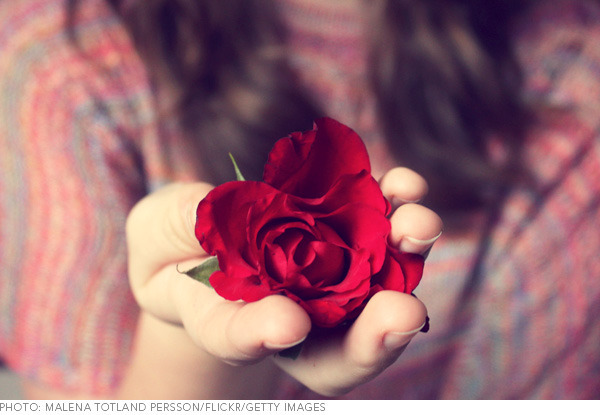 Roses have been beloved for centuries. Referenced in Romeo and Juliet, used as decoration and perfume in medieval times, and more recently, embraced with open arms by the beauty world. Let's face it, roses and their essence are found in almost every beauty product these days. Rose hip oil, rose water, rose mist—the list goes on. Beauty houses even have their own rose hybrids! So why is this flower in particular so good for our skin?

"Precious rose oils have been used in skin care preparations for centuries, dating back to Cleopatra, who used rose oils mixed with water and olive oil to treat her skin," says Lisa Polley, director of education and business development at Jurlique. "In addition to the skin-softening effect of rose extracts, its pure scent has a calming, soothing, and mood-enhancing benefit," she adds. Jurlique uses three different rose types to create their products (which includes their best-selling facial mist). In fact, each bottle of their Rosewater Balancing Mist contains the extracts of 8,000 to 9,000 crushed rose petals. The combination of the roses helps to hydrate and balance the skin, and the pretty, powdery-soft floral scent is known worldwide.

Sisley is another luxury brand harvesting the power of the rose. Their Black Rose Cream Mask uses extracts from the black rose (also known as Black Baccara Rose), known for its high levels of antioxidants (roses contain extremely high amounts of vitamin C). And although it's pricey, smoothing on the decadent, perfumed cream is an ultimate luxury.

So what's next for the humble blossom? It seems that there is even more to discover, according to Lancôme. The brand has just released its latest super product, Absolue L'Extrait, which contains up to two million unique rose cells—all of which have been extracted from the rose by a process called Fermogenesis, which allows the sensitive rose cell to maintain its own metabolic rate and regenerative potential. By keeping the rose cells intact, the cream is able to deliver skin-plumping antioxidants to your skin, encouraging higher cell turnover and faster growth.
While you may hear of the soothing powers of the cucumber, the toning properties of tomato, or the cooling sensation that aloe vera provides, the rose is really the original superhero of natural ingredients. So load up on floral waters, oils, and bouquets, because it seems there is nothing the rose can't do for your skin.