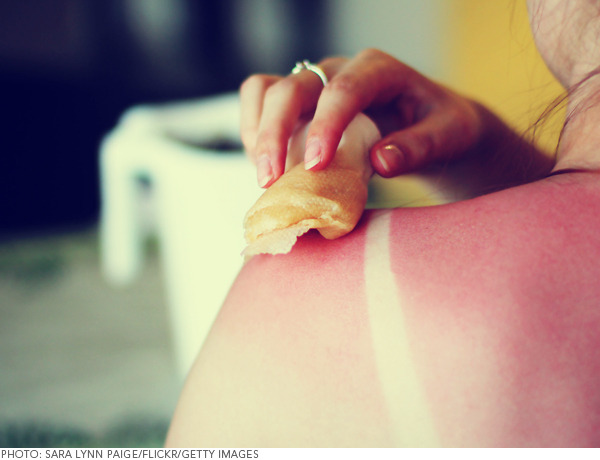 What happens if you do get a little too sun-kissed at the beach or pool? Luckily, there are just as many skin soothers available as sunscreens, and plenty of DIY tricks you can do at home to relieve some of the pain.
First things first: Moisturize and hydrate! You've literally baked your skin dry, and you need to replenish the moisture. We love Korres Yogurt Instant Soothing Gel, made from real edible yogurt, aloe vera, and willowherb and oat extracts—all of which help soothe skin immediately and remove most of the redness overnight. Another tip for salvaging tomato-red complexions? Break open a vitamin E capsule and smooth the oil all over your face before bedtime. You'll wake up with new skin!
The next step? Relieve some of the ouch! Save for rubbing an ice cube over the affected areas, slather on Jason's new Purifying Tea Tree First Aid Soothing Gel. Tea tree is combined with aloe vera and calendula (a known natural soother), providing long-lasting relief to tender skin.
And if you get burned on a coastal road trip? Pack some Atopalm's Moisturizing Cleansing Wipes. These easy-to-tote wipes contain vitamin E and olive, grape, and jojoba oils for deep hydration and moisture.
Consider sunburn sorted!