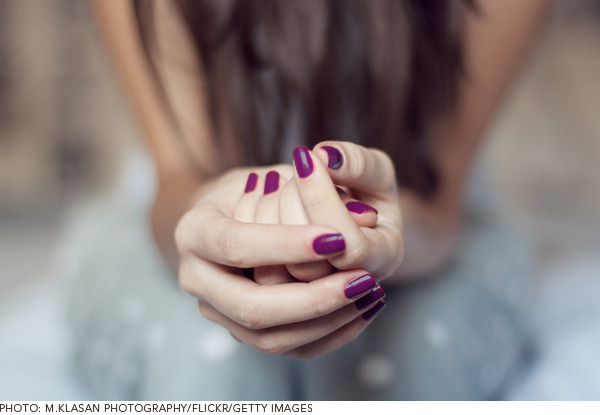 Unless you've coated your nails with acrylic or gel-based formulations, your manicure will eventually chip. But that doesn't mean it should only last a day or two. With the right top and base coat, (and proper maintenance) your mani can still look good after a week!
Seche Vite Dry Fast Top Coat
Many manicurist have proclaimed this to be the fastest-drying, longest-lasting product in their kit—and they're not lying. With a staying power of five to seven days, the only way your polish is coming off is if you remove it yourself. The only downside? It smells a little like house paint.
Deborah Lippmann Ridge Filler Base Coat
Got ridges? Uneven Nails? Want your polish to stick? This beige-colored base coat fills in the ridges on your nail bed like spackle, so you have a smooth canvas to work with.
OPI ChipSkip
Ensure your polish doesn't go anywhere with this unique product, which provides a sticky base for any lacquer to cling to. The clear formula may seem light as air, but when your color lasts a whole week without chipping, you'll fall in love too!
Maintenance Tips:
Never EVER wash the dishes without gloves. Harsh detergents will chip and wreck your nails. Same goes for any household cleaning detergents.
Apply cuticle oil every day or evening. That's right, on top of your polish! The oils will keep your tips hydrated and stop polishing from flaking off. Massage a drop or two into your cuticles and over your nail bed.
If—gasp—you do get a chip, simply paint over it with the same color polish. You'll get a few extra days of wear without swapping in a brand new shade.