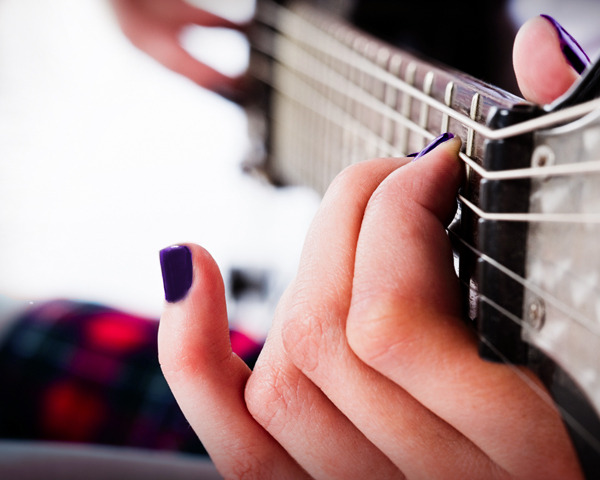 Musicians and typists alike all suffer the same manicured misfortune: Nicked nails! A proper paint job helps extend the life of freshly painted fingers, but a long-lasting mani is only as good as the materials you use. We've rounded up the favorite chip-proof products to ensure a heavy-duty week of flawless wear.
BASE BARRIER
CND Stickey Base Coat
Like makeup, a good manicure always starts with your foundation. Adored by the pros for years, CND's Stickey Base Coat is legendary in the nail tech world. The translucent, teal-tinted base fills in ridges, and its signature tacky formula literally anchors any color on top to prevent peeling and chipping.
LONG-LASTING LACQUER
Essie Nail Polish
What makes a pigmented mani durable? A smooth, even finish. We love the brush and rich color payoff from Essie's wide range of varnishes. Since excess product is more likely to peel from your nail bed, you can get away with one coat of color from these bad boys.
POLISH PROTECTOR
Sally Hansen Insta-Dri Anti-Chip Top Coat
Top coat seals the deal on your digits, so it's important to choose wisely. Sally Hansen's beloved gel-textured topper shields nails from smudging, peeling, and chipping, even if you work with your hands daily. The instant drying formula immediately locks in color with an-ultra glossy finish. The best part? The drugstore price tag!