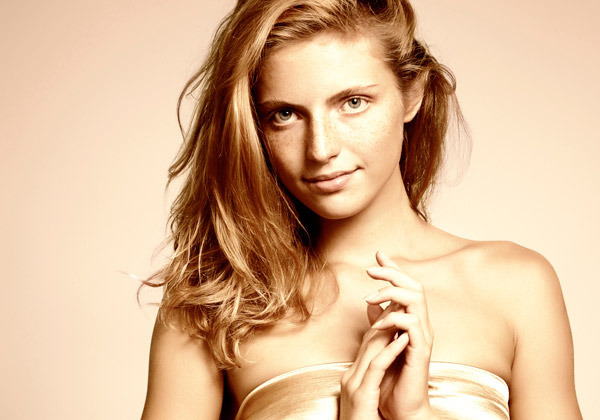 Ready, set, glow! Getting color the safe way doesn't have to stink. While many self-tanners produce a golden effect, they also come with a funky odor. The reason for this chemical aroma? Self-tanners contain dihydroxyacetone (or DHA), which creates the browning effect on the skin surface, but smells pretty awful. And because of your body's natural warmth, the stench can really start to stink a few hours after you've applied the bronzer. Nowadays, many companies have effective ways to mask the odor so you can feel confident your faux glow is a complete secret. Check out Top 3 yummy-smelling self-tanners.
CLARINS Radiance-Plus Self Tanning Cream-Gel
If you're looking for a subtle sun-kissed flush on your face, try this cult-classic. The golden serum absorbs quickly and has a faint, but tolerable fragrance that actually reminds of us a traditional moisturizer.
ST. TROPEZ Self-Tan Bronzing Lotion
It is no surprise that Hollywood's favorite bronzing brand makes the list! The easy-to-apply, long-lasting formula deepens your natural glow over a few hours and won't leave an orange tint. But best of all: The lotion has a fresh, clean perfume.
LORAC SelfTANtalizer Body Bronzing Gradual Self-Tanner
While a couple of our favorite powder bronzers smell like chocolate (thanks to their natural cocoa additives), Lorac's tanning gel has a similar dessert-inspired scent. We think it's the perfect sweet base to layer on your new spring scent.