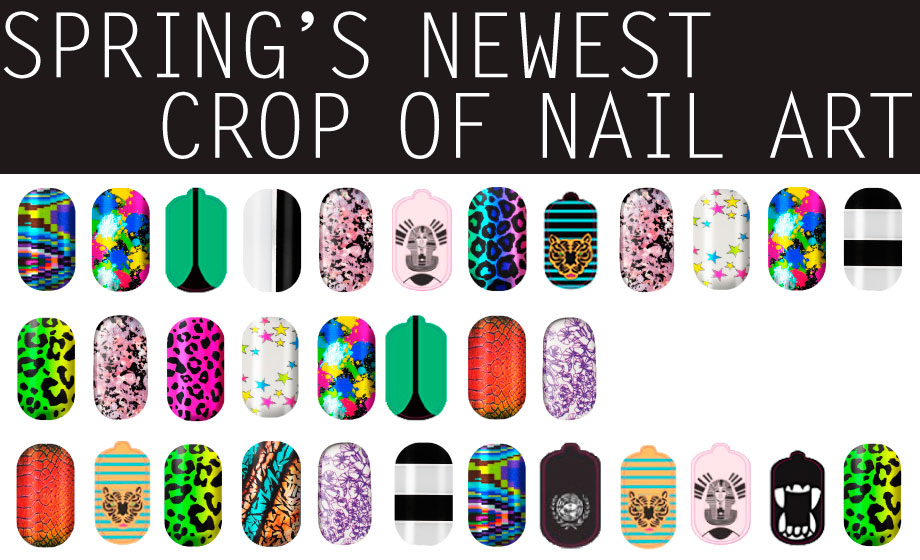 Nail art is still on a high, and with new designer decals launching, who wants it to fall? If a fresh coat of lacquer isn't cutting it anymore, take your digit designs to the next level with these exciting new collabs!
Fashion-forward nail company Minx has teamed up with Los Angeles-based celebrity nail guru Kimmie Kyees to launch a set of eight custom-designed decals this spring. The nail artist (whose roster of celebrity clients is never ending) claims to have converted many celebs to bright nail art, and infused the collection with her own love of vibrant designs. From fabric-inspired patterns to Lisa-Frank leopard print (it's back, Beauties!), this collection pulsates with energy. Available for nail professionals at
MinxNails.com
.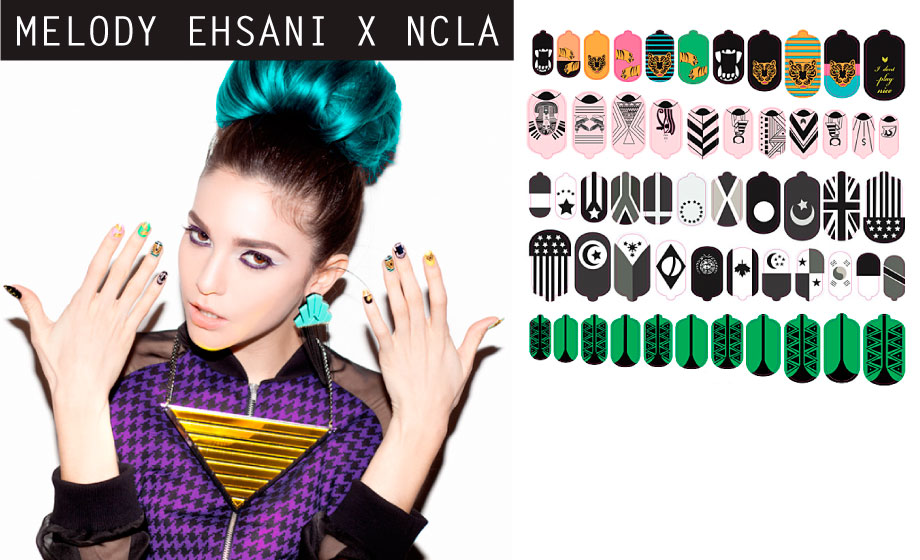 Celebrity designer Melody Ehsani and the nail aficionados at NCLA have paired up for a four-set collection of limited-edition nail wraps. Fusing tribal, exotic motifs and neon colors, the decals reflect Melody's graphic, pop-culture aesthetic, and stand out next to her one-of-a-kind jewelry! Available online now at NCLA and melodyehsani.com.
Beauty and fashion editors worldwide are gushing over Prabal Gurung's newest partnership with Sally Hansen. Launching two exclusive nail wraps inspired by his visionary runway textiles, we can't wait to sport the designer's hyper-violet floral and paint splatter manis—without the staggering price! Available at drugstores nationwide for $9.99.