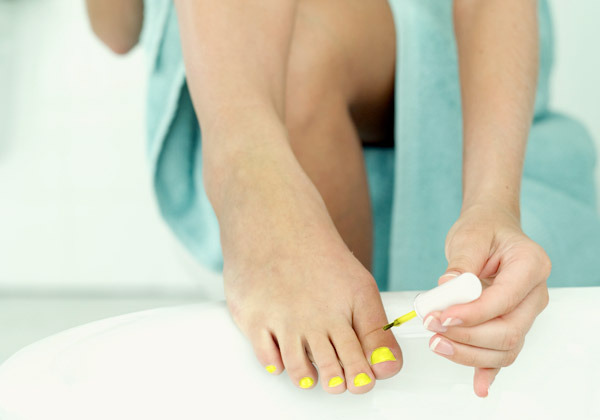 Ready for open-toe season? These three shades that are sure to put you—and your toes!—in party mode this spring. Whether it's day or night, there's a polish to match any occasion this season.

At a picnic
Keep it relaxed with a soft, muted lilac. The color will make your toes look dainty and feminine, but not too girly to hang out with the boys!

For evening cocktails
Your toes are missing out on the fun if you stick to red or baby pink shades, so amp up the twilight happy hour with a vibrant fuchsia lacquer! It looks just as gorgeous with a little black dress as it does with a white suit.

Rocking out at a festival
Embrace your inner festival goddess and paint on the boldest color in your paintbox: Canary yellow! The tone will help you stand out from the crowd and looks fantastic with summer sandals.