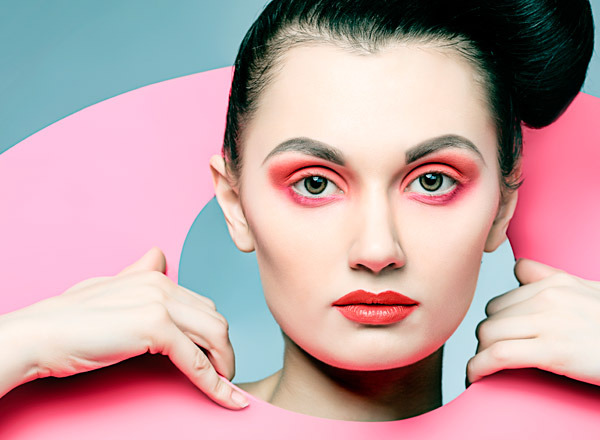 Can you really have too much of a good thing? Most Beauties favor the shades and tints of one particular hue, but using the color family all over your face? That's an art form. When it comes to bright colors, there is a fine line between a signature shade and mono-pigment overload. Hollywood makeup guru Scott Barnes (clients include Jennifer Lopez, Kim Kardashian, and Christina Aguilera!) will help us discover a few rules of monochromatic makeup.
EYES AND LIPS
"Monochromatic makeup is very pleasing to the eye if you stay within a shade or two of the tint —either lighter or darker—with the same undertone," says Scott. "This technique applies to any color on the wheel and forms a great base to play with eye-popping liner or lashes." When it doubt, avoid rocking the same vibrant color on your lips and eyes. The effect is a double statement, and can be extremely difficult to pull off. Instead try a violet eye with a sheer lilac lip.
LIPS AND CHEEKS
Using the same hue on your lips and cheeks is very common (some of the best two-in-one tints are designed for exactly this!) and easy to pull off. If you don't want a Michael Kors-inspired flush, simply dab a cream color on the apples of your cheeks and swipe the excess right on your lips. Applying two different shades? "If you go with a bright cheek, choose a lip color that is a pale wash of the same shade," suggests Scott.
CHEEKS AND EYES
Blush tones blend beautifully into the eye area (as we saw at Anna Sui spring 2012), and the rosy undertones give warmth to a neutral eye. "Use your blending brush—or even your blush brush—to run a rosy or peachy color across the browbone," advises Scott. "You'll see the area come to life!"