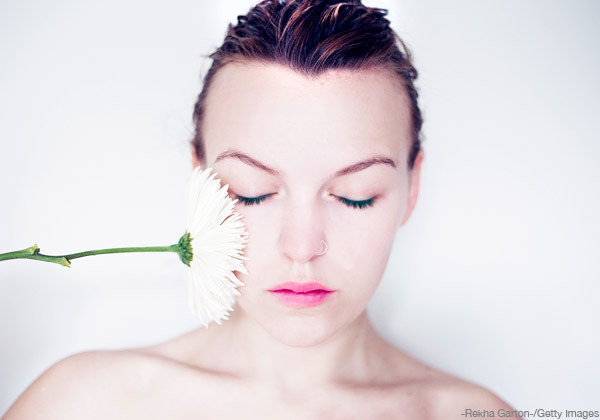 Sometimes the smallest details make the biggest change. From trying a new lipstick to deepening your hair color, simple things can make you feel like a whole new person. Here are five easy steps for a newer you.

1. Switch Out Your Lip Color
Currently wearing a neutral honey gloss or lipstick? Be daring and try coral, hot pink, or orange! Remember—lipstick is the easiest commitment, so try a bright tone just for one day. You'll be surprised at your new-found confidence and attitude.

2. Amp Up Your Hair Color!
Looking for a subtle change? Deepening—or lightening—your hair color by just one shade can make the biggest difference. It's not too scary, and you'll feel like a new woman.

3. Try a Colored Mascara
Haven't you heard? Colored mascaras are in. Try a bright blue or green for a pretty pop, but be sure to layer black mascara underneath so your pigment has something to stick to.

4. Get a Blowout
Never had a professional blowout? It's time to splurge! With so many blow-dry bars popping up (and at reasonable prices!), there's no reason to deny yourself the treat. When your hair looks good, you feel good.

5. Get Your Eyebrows Plucked
And we don't mean by your bestie. Go to a professional for a proper brow shaping. Your eyebrows frame your face, ensuring that your facial dimensions look cleaner, stronger, and more definitive.