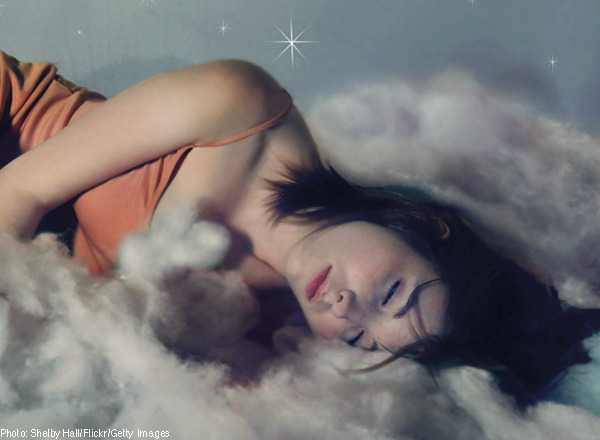 Ever wondered why Sleeping Beauty had such healthy, glowing skin (at least in Disney movies!). A good—and long—night's rest for sure, but maybe she used our newest skin care obsession: Overnight face masks! Created specifically for your snoozing skin, these masks are designed to be applied right before you hit your pillow, and supply a much needed boost of moisture (and plenty of other skin-enhancing ingredients) while you doze. But what makes them so special compared to overnight serums or facial treatments?
While all masks contain a distinct cocktail of different ingredients, overnight mask formulas are designed to penetrate the skin and disperse large quantities of good-for-you ingredients while you snooze. Your skin heals and repairs itself faster during sleep due to hormonal fluxes and higher cell turnover, and as a result, it's highly reactant to product and heavily absorbs whatever you slather on before bed. This is why an overnight mask can work so well nocturnally. Your skin also loses a ton of moisture while you sleep as your body temperature rises, and overnight masks work to replenish the loss
.
Origins Drink Up Intensive Mask
Our skin lapped up this tropical drink-scented mask! Ingredients such as orange peel wax, avocado oil, mango butter and apricot kernel oil deliver hydration and permeate the skin's surface, and your face will feel incredibly soft and plump upon waking.
Korres Wild Rose + Vitamin C Advanced Brightening Sleeping Facial
The delightful scent and soft, creamy texture feel like absolute luxury when applying this mask to your face, and you'll notice an immediate difference come sunrise! Concentrated vitamin C works to brighten skin, and Imperata cylindrica root extract (a desert plant) helps to regulate moisture levels. Use the sleeping facial nightly for a noticeable improvement in your complexion.
Caudalie Moisturizing Cream Mask
Caudalie's key ingredient is the purest of grape water, intended to provide an intense boost of hydration and antioxidants to the skin on a cellular level. The thick, creamy formula needs extra time to penetrate the skin, so even the deepest layers are taken care of.