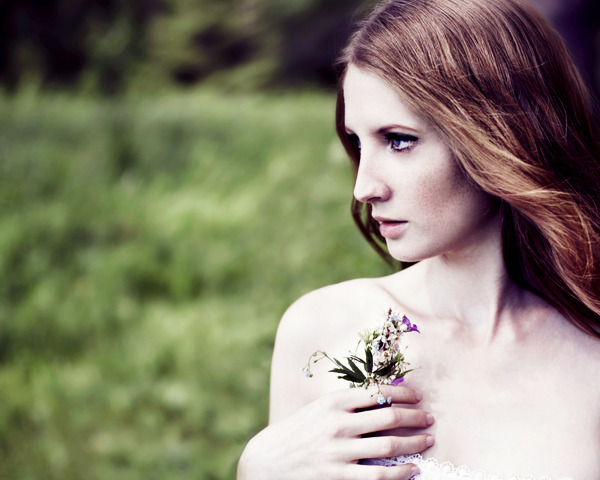 Warmer weather means the race for bronzed skin, but we're also lusting for another type of radiance: The Midsummer Night's glow. How is it different than your everyday sheen? Glittering, shimmering skin just doesn't cut it with a Shakespearean look—the face needs to appear magically lit-from-within! So how do you replicate fairy queen Titania's ethereal complexion without your own magic dust on hand? Try these three incandescent, earthly illuminators.
Whether porcelain or bronze, St. Tropez has mastered skin effects. Their creamy violet illuminator. Unlike highlighters with heavy icy or gold undertones, the underlying lavender iridescence looks otherworldly when blended on top of cheekbones. The finish is sheer enough to look amazing on virtually every complexion, cool or warm.
Beauties, the color is gorgeous enough for repurchase—think a swirling planetary mass of pearl, pink, violet, and mint. And the effect on your skin? A soft-focus, firefly glow. This powder luminizer works best on pale to medium complexions.
For those that crave a stronger candlelit finish, Bobbi Brown's newest Shimmerbrick addition may fit the bill. Nuanced with pigmented glimmering bars of rose and gold, the silky texture gives a subtle, warm gleam to the skin. Blend these multipurpose powders on your eyes for a rosy, monochromatic luster.