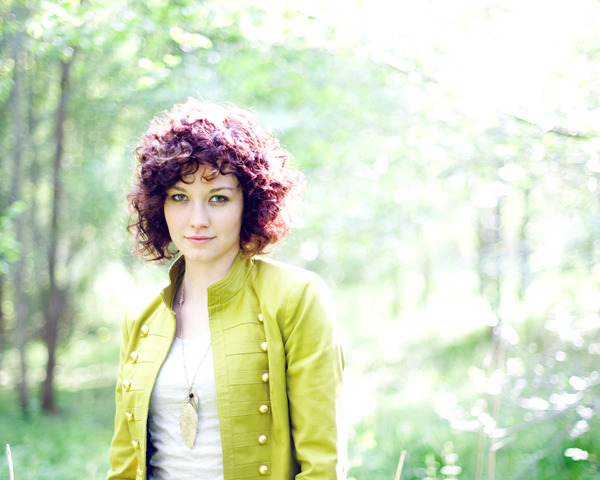 Is your curly mop ready for a fresh cut? Whether you're trimming a few split ends or snipping off a few inches, ringlets need a bit of TLC. We turned to curly-hair guru Lorraine Massey for tips and tricks on how to properly refresh your ends at home or in the salon.
AT THE SALON
The most important element in cutting curly hair is dampness. Unlike sleeker strands, ringlets should not be cut wet. "We wear our hair dry, not wet," explains Lorraine. "Wet locks will actually appear longer and lengthened than when they dry and shrink. Also, curly hair can spring up as much as six to 10 inches when dry." To ensure you get a cut fit for daily styling, dry the hair naturally or under hooded dryers before you begin your consultation.
During a consultation, the stylist should examine your hair and discuss your vision. "Pull any ringlet down to its farthest point and let it go in front of your stylist—they'll see how tight the curl naturally coils and will know where to cut," says Lorraine. "Cut just before the crest of the curl. Just trimming a few millimeters off the ends where they look frayed can make such a huge difference."
AT HOME
Although we recommend hitting a salon for a fresh cut, we understand many Beauties like to trim their own strands. "The right scissors are key to a great cut and worth the $100 plus investment," says Lorraine. You will also need a mirror and good lighting so you can see the silhouette and shape of your hair. When you're ready for a self-trim, wash and style your hair like you always do, and note the way your hair falls in the back of your head. Gently pick up your strands and look at the ends you'll be trimming. "Don't open the blades of your scissor too wide, so you don't chop off big chunks. Also, don't hold the scissors facing downward, as this will fray the hair. Simply make a clean cut with the chosen and protruding hair in between the index finger & thumb," says Lorraine. Gently shake and shuffle hair afterwards, and snip any stray strands.