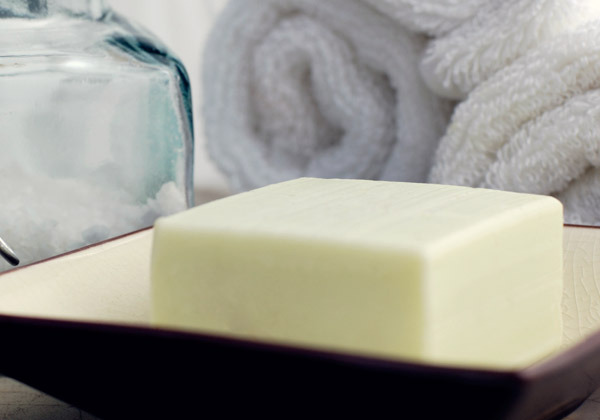 Not a fan of body washes? Traditional bar soaps may not be as popular as their beady-bubbly counterparts, but they work just as well to clear up complexion issues. We know each Beauty has a special skin type, so we rounded up a few of favorite options for each major woe.
SENSITIVE: Cetaphil Gentle Cleansing Bar
Need extra gentle cleansing? Cetaphil has been a cult classic for decades because the mild formula is free of any harsh detergents or ingredients that can irritate your skin. You can even use the bar on your face!
ACNE-PRONE: Aveeno Clear Complexion Cleansing Bar
Banish embarrassing body blemishes with this drugstore must-have. The soap's salicylic acid will help dry out oily areas such as back and shoulders, while soy replenishes dehydrated skin.
DRY: Dove Beauty Bar
For deep nourishment, look no further than this budget-friendly favorite. Made up of ultra-moisturizing ingredients such as coconut acid, this small bar will keep you silky smooth from head-to-toe.
DULL: Lather Orange Peel Soap
All natural exfoliators such as citrus fruits—like the oranges included in this soap—will gently help turn over dead skin cells to reveal a brighter, more even-toned surface.