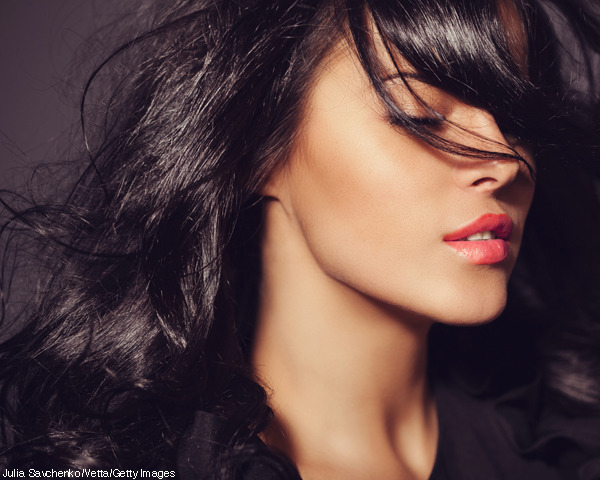 Are you burdened with flat locks? Everyone wants a little bump at the crown, but there's a fine line between pageant queen and pretty. To attain some extra lift, celebrity hairstylist John D (who's crafted voluminous styles on Jennifer Lawrence and Natalie Portman) will help us for some hair-raising advice.
First, PREP
Every hairstyle needs a good foundation to stick to. Mousse and styling lotions give your follicles a little extra texture, which plump after heat styling. Begin by distributing your product of choice at the roots, gradually working your way to the tip. Be sure not to over-saturate your damp hair—start with a golf ball-sized amount of mousse or a few spritzes of spray and apply more if necessary.
Then, BLOW
When your locks are ready for styling, arm yourself with the right tools for height. "A round brush really gives fine hair maximum volume," says John. As you dry your hair, work the nozzle of the blow-dryer into your roots and push up—this trains your tresses to retain their lifted shape at the crown.
Next, TEASE
Teasing had a major hair moment back in the '70s and '80s, but there's a way to harness the technique without turning into Snooki! With a small backcombing brush, grab a couple of one-inch sections from the sides and back of your head, then tease a couple of times, staying close to the root. After, smooth the sections with your fingers or a paddle brush, and spritz some light-hold hairspray "to really lock in the volume," adds John.
After, MAINTAIN
Even a perfect morning styling session can go flat midday. To revive limp locks, meet your new hair bestie: Dry shampoo. "Blast dry shampoo into your roots, keeping the nozzle 10 inches from your head," advises John. "Give the hair a good shake with your fingers—the dry shampoo will absorb any excess oil and brings back the lift." In a pinch, hairspray essentially works the same!