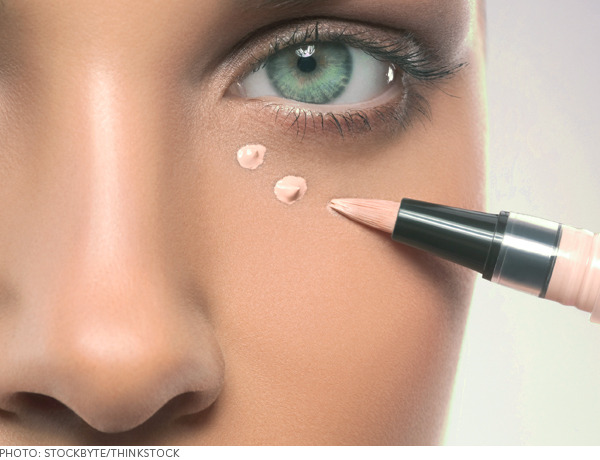 In lieu of heavy, theater-made concealer creams and waxes, we often prefer light-reflecting, ultra-fine textures to cover the delicate area underneath our eyes. It's a tricky space, and any formula has to grapple with dark circles, puffiness, inner shadows, and crepey skin—all at once. That's why we love sleek, travel-friendly pen concealers. Yes, the twisting maneuver might be a little cumbersome to master in the beginning.
BAREMINERALS WELL-RESTED FACE & EYE BRIGHTENER
Leave it to the mineral experts to create a new, light-diffusing eye brightener. Applied generously underneath the eyes and along the cupid's bow, the sheer, almost clear formula optically revives dull skin. No need to shade-match here—the universal tint works on all skin tones.
BY TERRY TOUCH-EXPERT ADVANCED
Terry de Gunzberg hit the high mark when she developed Yves Saint Laurent's concealer/highlighter hybrid touche éclat, and it quickly became an essential in practically every beauty maven's bag. Terry's own click pen is the original formula—but with improvements! Touch-Expert Advanced really does it all, concealing dark circles and puffiness with a paper-thin texture.
ELLIS FAAS CONCEALER
Words cannot describe how much we love this concealer—it literally blends in like skin! No creasing, no fading—just flawless, well-rested undereyes. And as a bonus, the formula has enough coverage to mask subtle discoloration and redness anywhere on the face.