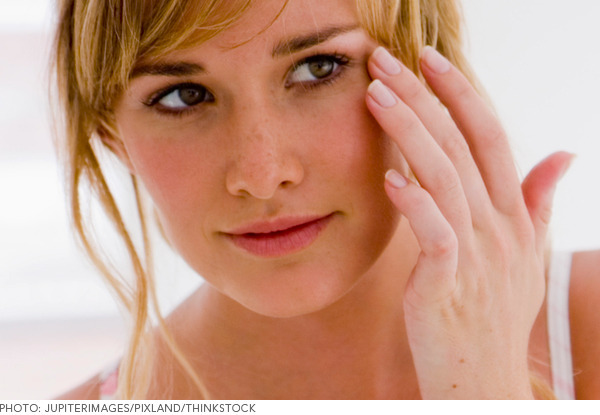 Creams and gels delivered by icy ceramic and metal tips. Not only do these babies de-puff and soothe tired eyes, they instantly wake you up! You can apply them sporadically throughout the day—or whenever you feel you need a break from the computer screen. Check it out.
L'Oréal Paris Revitalift Triple Power Eye Treatment
This angled metal tip fits perfectly around the small contours of your eyes and feels deliciously cool upon application. The silky-soft cream focuses on treating wrinkles and repairing damage with ingredients such as vitamin E, glycerin, and hyaluronic acid.
Simple Revitalizing Eye Roll-On
For an early wake up call, stash this rollerball in your fridge, then apply it while you're brewing your morning beverage! Cucumber extract hydrates while vitamin B5 helps restore luminosity to your skin. Plus, the sensitive skin-appropriate formula has no dyes or artificial perfumes.
Estée Lauder Idealist Cooling Illuminator
Released last year, this potent eye treatment has become a bit of a cult favorite. With a curved ceramic tip, it not only cools and treats your peepers, it comes in a variety of shades with a hint of shimmer, so you can conceal and illuminate all at once!