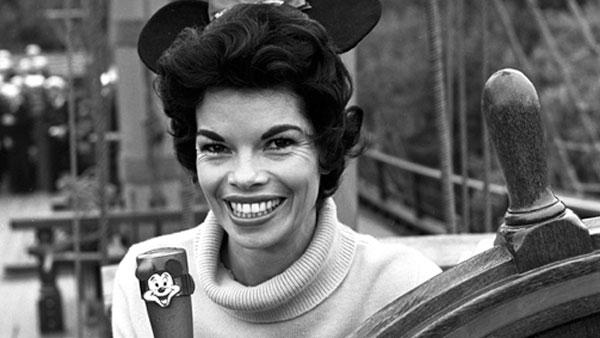 Ginny Tyler, a head Disney Mouseketeer and voice actress, died at age 86 on July 12, her son confirmed.
Tyler died of natural causes at a nursing home in Issaquah, Washington, her son Ty Fenton told the Los Angeles Times.
The actress was made the head Mouseketeer in 1963, when "The Mickey Mouse Club" was repackaged for syndication. At the time, she hosted new segments of the variety show live from Disneyland. The segments were then edited around the older clips.
Tyler, who was born Merrie Virginia Erlandson, had a knack for mimicking animal noises. She voiced the character of Polynesia the Parrot in the movie "Dr. Dolittle" and sang the parts of the barnyard animals in "Mary Poppins." She also narrated the vinyl recordings of "Bambi" and "Babes in Toyland."
The Disney website credits the actress' Native American heritage for her gift of storytelling and ability to imitate animal sounds and birdcalls. Her son told the LA Times that her ancestor, who was chief of the Snoqualmie Tribe, "traded his two young daughters to a white woman for a piece of property when his wife left him" and one of the girls was Tyler's great-grandmother.
In 2006, Tyler was inducted into the Disney Legends hall-of-fame program. She once said that her Disney days were "the most awesome part of my life."