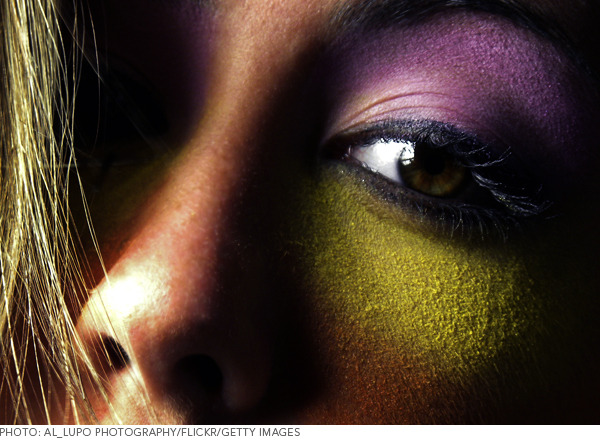 Warning! You're about to enter a frost-forbidden zone. We could never fully give up on our shimmering shadow favorites, but quite often, we find ourselves wearing matte eye colors in lieu of a satiny formula—sometimes they're just more flattering for the eyes, regardless of age. Previously snubbed for their poor color payoff and chalky consistency, the industry's newer matte formulations are now anything but! Insane saturation, buttery-soft consistency, and a smooth pigment load now mark the standard for both brights and neutrals, and here are three palettes that fit the bill.
INGLOT COSMETICS FREEDOM SYSTEM EYE SHADOW PALETTE
The 25 year old Polish beauty brand recently exploded onto the North American market with a gargantuan lineup of velvety mattes. Seriously, there's a ridiculous amount of colors to choose from—with practically every color in the spectrum. Their ingenious freedom system gives you an option of four palette sizes, enabling you to customize your favorite mixed mattes into one, or snag a huge set of brights.
TOO FACE MATTE EYE PALETTE
Talk about neutral territory! This nine-shadowed set from Too Faced is the perfect intro to flawless, sculpted eye sans sheen. The how-to tutorials in the kit are easy to use and give you a wide range of styles to play with. Pair these eyes with glowing cheeks and a red lip, and you've got a vintage look worth wearing.
SUGARPILL COSMETICS 4-COLOR PALETTE IN HEARTBREAKER
Vibrant, matte eye shadow and Sugarpill go together like green eggs and spam! The cult indie line is best known for its tight range of happy-hued pans, and we're currently obsessing over their newest Heartbreaker palette. Comprised of lime, electric blue, warm violet, and aqua, the pigment on these puppies is pretty insane.