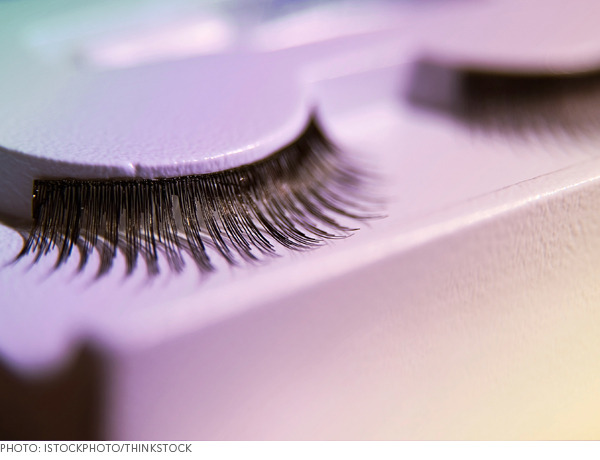 Bulky boxes be gone! If you can't stand stacking hoards of plastic false lash boxes, it's time to get creative. Look to these genius falsie storage solutions that won't break the bank.
From the beauty supply store...
Head to the nail aisle for false lash storage solutions. The mini plastic cases used to organize artificial tips are genius for organizing falsies, and the shallow, split wells enable you to house at least eight pairs in one case.
From the drug store...
Pill boxes are a simple solution if you need to tote a pair of lashes on the go. Snag yourself a case from the pharmacy, or use the pretty one your grandma gave you.
From the grocery store...
Accidentally toss the packaging for your false lashes? Happens all the time. As you swing through the supermarket checkstand, pick up a mini metal Altoids tin and enjoy the mints. Afterwards, use the empty case to pop your used lashes in. The packaging is totally adorable, and the fresh breath didn't hurt, right?