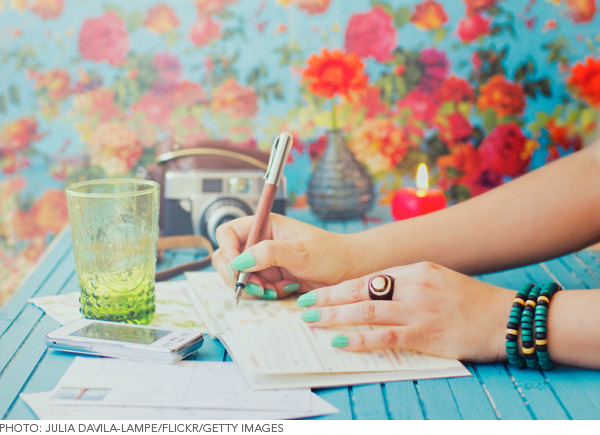 Got some extra time this summer? Don't spend it in front of the TV—indulge in a little beauty time instead! With all the beach adventures, pool parties, and BBQ's to contend with, it's important to create a little you time, and we've got the beauty ideas to have a little fun at home.
Give yourself an at-home pedicure!
For the prettiest, softest, sandal-ready tootsies around, turn on the AC and give yourself a pedicure.
Get beach ready.
Don't worry, we don't mean hitting the gym! Instead, whip up a delicious summer smoothie! It's a great way to start your day every morning, and will help you get glowing skin and an awesome bod for the shore.
Experiment, experiment, experiment!
Summer is the ideal time to try a new look. Whether you dive into a neon lipstick or slick a new design onto your nails, spend those long hot summer days inside practicing your look in front of a mirror, then showcase them at a summer party!
Have a DIY sesh—with your guy!
Whether you grab your dad, brother, or boyfriend, indulging in some DIY beauty is even more fun together.
Create a summer inspiration board.
We're constantly sticking up pretty images from catalogues, magazines, and blogs on our walls for summer beauty and fashion inspiration. Make a board near your wardrobe or bathroom, it will make getting ready in the morning a whole lot easier!