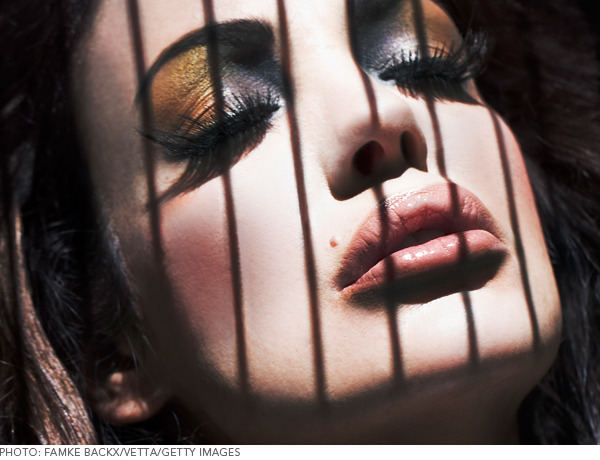 Our athletic abilities may not be as adept as our makeup skills, but you too can have access to bronze, silver, and gold like the London Olympians! When you think of metallics on the face, most decide to sport just one tone and keep to it. The problem is, monochrome metallics can go either too gilded or frosty, depending on your application. Try teaming the burnished colors up for a fresher effect—without breaking a sweat.
TRIAL 1: THE LIDS
If you're especially excited about metallic eye makeup, juxtapose hot and cold right on the lids. Paired with a sharp black liner and plush lashes, you'll look practically statuesque and Grecian with silver in the inner crease blended into a rich, creamy amber on the outer corner.
TRIAL 2: THE LINER
Not ready to cross the finish line for dramatic eye makeup yet? Streak your lash line with a subtle pop instead. Line your upper lashes with a yellow gold liquid liner, then smudge either a copper bronze or foil-tinged gray into the inner corners of the eyes.
TRIAL 3: THE LIPS
Silver and gold on the lips may seem circa '85, but a sheer mix of warm and cool lacquer gives more dimensional illusion than just using one metallic alone. Blend a softly shimmering gold/beige gloss onto your entire mouth, then dot opalescent silver onto the center of your bottom lip, and right along your cupid's bow.