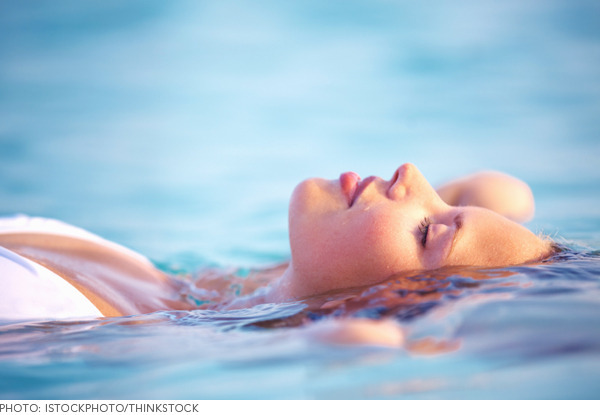 Ever emerge from a delicious dip in the pool to discover your hair knotted, unmanageable, and all over your face? Here are three simple pool-perfect hairstyles can solve that dilemma! These styles don't just look cute, they'll prevent damage caused by chlorine and sun, and help with the tangles too. Just always remember to rinse your locks after you've finished swimming—chlorine can weaken and destroy tresses, especially for those with color!
Top Knot
It's simple, but oh-so-chic. Simply pull your hair up into a secure top knot, and forget about the rest. Just be sure to take the style down when you've finished swimming to stop your tresses from drying topsy-turvy.
French Braid
Whether you coil your braid all the way around your hair, try two on either side of your head, or twist a bun, a French plait is easy and ideal for the pool. And not only will your locks be out of your face, you'll create soft, romantic waves when you let your braid loose!
Low Ponytail
If swimming laps is more your thing, opt for a low pony securely cinched to the nape of your neck. This will allow your goggles to sit firmly on your head, and prevent tresses from getting mangled in your eyes.