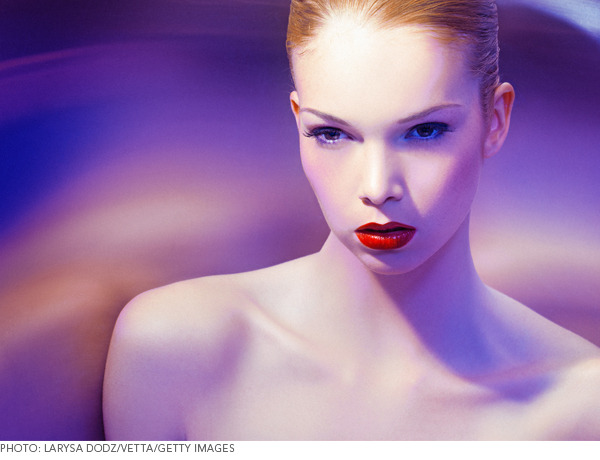 Remember that scene in
Willa Wonka
when Violet turns....violet? That's not the look we envision when we suggest a purple blush. The secondary color is often cast aside for peaches and pinks, but we're here to tell you that the hue (and all its variations) is actually quite flattering on multiple complexions; it just takes a little know-how to choose the right tone.
FAIR
Paler skin demands a lighter, fresher tint of purple; think lilac paired with shimmering gray eyes. The mix of blue, lavender, and orchid purple in Anna Sui's highlighter/blush hybrid is ideal for fair faces.
MEDIUM
In mid-toned skin types, a creamy tint of muddled violet can brighten and enhance golden and olive undertones. MAC's new Evening Stroll lip and cheek tint looks lackluster in the pot, but is surprisingly radiant when patted on the cheeks.
DEEP
Darker skin demands a stronger, purer hue of violet to complement its rich complexion. Illamasqua's Powder Blusher in Morale balances the right mix of violet and pink, with a shimmering base.