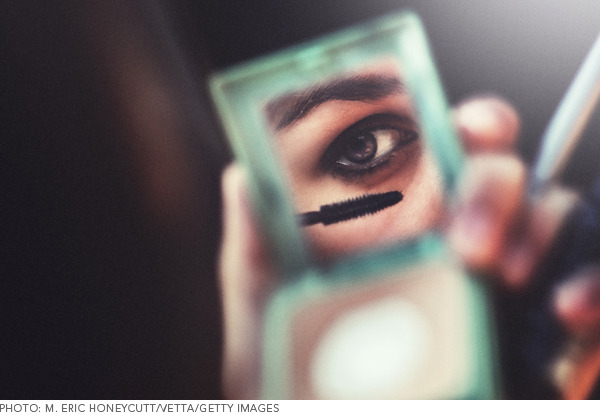 Everyone wants longer, fuller, flirtier lashes, but they don't have to cost a million bucks! For a product that only lasts around six months (that's how long experts advise keeping a mascara), look to the drugstore for your lash fix. With hundreds of brushes, formulas, and color options, there's plenty to choose from.
Maybelline Volum' Express Mega Plush
With one of the fattest wands we've ever seen, this gel-formula slicks on and stays flexible (not hard and cakey), so it doesn't flake throughout the day. It also has a cool swivel function, so you can easily maneuver the tip into the corner of your eyes where tiny lashes hide.
L'Oréal Paris Voluminous False Fiber Lashes Black Lacquer Mascara
Perfect for those who dislike faux lashes but love the look, L'Oréal's newest combination of fine rayon and nylon fibers adhere to your lashes and almost double them in length. The 40-degree angled brush makes it especially easy to reach the root of your lash line, and the reverse twist bristle captures every individual hair.
Rimmel Scandal Eyes Curve Alert
If you've never tried a curved applicator before, this is your time to invest. The ultra-thick brush follows the natural curve of your lash—it's practically an eye lash curler and mascara in one! The best part? No clumping!